http://www.prweb.com/releases/2010/12/prweb4924144.htm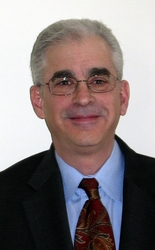 ExecuJobs, an executive level career search marketing firm, has promoted Mark Rich to Chief Operating Officer to provide strategic leadership in developing 21st century products and resources to best service sophisticated executive clients' job search needs.
Princeton, NJ (PRWEB) December 24, 2010
Jeffrey S. Lewin, President and CEO of the premier Career Marketing firm ExecuJobs of Princeton has announced the promotion of Mark Rich from VP, Career Marketing to Chief Operating Officer.
Mr. Lewin stated, "Mark has continued to work tirelessly to achieve a consistent track record of his clients completing our process and achieving their career goals. As a result, he has the largest number of testimonials from our clients. From Day One he has been aware of and employed the most cutting-edge techniques and technologies to assist our clients achieve success. In particular, he is our expert in the use of Social Media to effectively market our clients.
He has also provided leadership, direction and training to our Advisors. Mark is always willing to step in and provide additional help and guidance to clients other than his own, wherever necessary. Therefore, I am pleased to have Mark at my side in both running this business on a day-to-day basis and in our strategic planning to differentiate ExecuJobs to keep us many steps ahead of the competition."
Mark stated, "I am very proud to be associated with Jeff and ExecuJobs. In a consumer services industry where a handful of people can write unchallenged complaints on the Web, I am proud to be with a firm that has several hundred satisfied clients each year and several thousand since its founding."
Mark earned his MA from Fairleigh Dickinson in Florham-Madison and his BA from Boston University. He resides in Morristown with his dog Colby and occasional visits by his children Michael and Melissa.
Posted at: http://www.prweb.com/releases/2010/12/prweb4924144.htm